Virtual Lecture | Artist Christiane Baumgartner in conversation with prints & drawings curator Dena Woodall
The Ruth K. Shartle Lecture Series, The Museum of Fine Arts, Houston
Thursday, June 10, 6:30 p.m. Central Time


Virtuelles Kunstgespräch im Rahmen der Ausstellung 'Crossing Borders': Björn Egging mit Christiane Baumgartner
Kupferstich-Kabinett, Staatliche Kunstsammlungen Dresden, ZOOM-Link über Museum
22 April 2021, 19:00 Uhr


Crossing Borders. Sammeln für die Zukunft
Kupferstich-Kabinett, Staatliche Kunstsammlungen Dresden
14 November 2020 – 22 February 2021 NOW OPEN 26 March – 31 May 2021


Selections from the Department of Drawings and Prints: New York Inspired
The Metropolitan Museum of Art, New York
21 January – 26 April 2021


Royal grey
Christiane Baumgartner, Eberhard Göschel, Jennifer König
Galerie Ursula Walter, Dresden
4 December 2020 – 30 January 2021 Verlängert/extended bis 27 March 2021

photo: © Galerie Ursula Walter


New Prints and Drawings Gallery: To the Skylark
'Phoenix' is part of the inaugural opening of the Kinder Building
Museum of Fine Arts, Houston
20 November 2020 – June 2021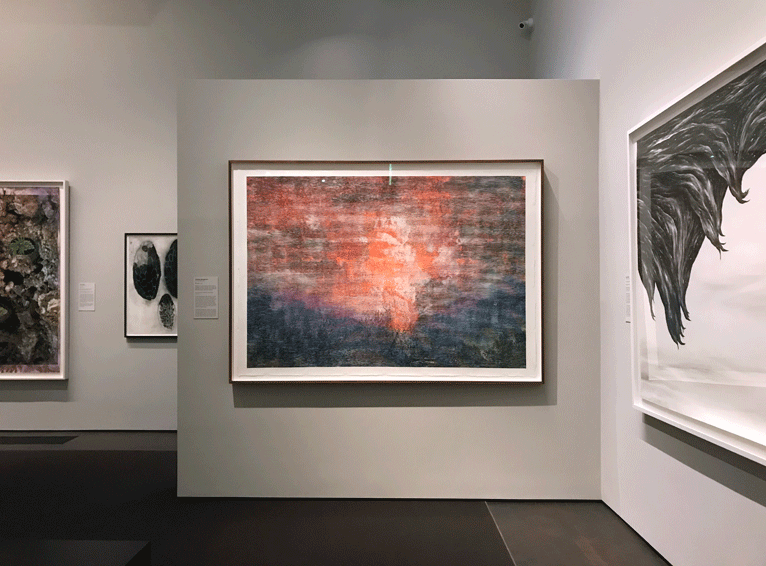 photo: © MFA Houston


S T A T I C
Christiane Baumgartner, Joseph Havel, Mark Fox, Matt Kleberg, Margo Wolowiec
Hiram Butler Gallery, Houston, TX
from 1 September 2020


Natur & Symbol
Franz Gertsch, Christiane Baumgartner, Ofer Lellouche and Kiki Smith
ALBERTINA, Vienna
6 August – 13 September 2020


photo: © ALBERTINA


Summer Exhibition
Christiane Baumgartner, Pablo Bronstein, Rhys Coren, Micheal Craig-Martin, Ian Davenport, Marie Harnett, Paul Noble, Julian Opie, Emma Stibbon, Joe Tilson, Clare Woods and Richard Woods
Cristea Roberts Gallery, London
7 – 29 July 2020


Fotokunst!
Eine kurze Geschichte der Fotokunst – präsentiert anhand von Werken aus der Sammlung
Ellen Auerbach, Christiane Baumgartner, Bernd & Hilla Becher, Boris Becker, Denise Bellon, Joseph Beuys, Karl Blossfeldt, Anna & Bernhard Blume, Fritz Brill, Gisela Bullacher, Alfred Ehrhardt, Andreas Feininger, Hans-Peter Feldmann, Hans Finsler, Günther Förg, Haubitz + Zoche, Candida Höfer, Heinrich Kühn, Eva Leitolf, Hiroyuki Masuyama, Boris Mikhailov, Laszlo Moholy-Nagy, Cecile Noldus, Albert Renger-Patzsch, Christian Schad, Hans-Christian Schink, Cindy Sherman, Heidi Specker, Edward Weston, Heinrich Zille
Kunstmuseum Heidenheim
20 Juni – 18 October 2020


Print Project Space
New Editions
Ali Banisadr, Christiane Baumgartner, Rana Begum, Michael Craig-Martin, Julian Opie, Paul Noble, Yinka Shonibare CBE, Richard Serra
Cristea Roberts Gallery, London
13 February – 12 March 2020


MC-My Choice
Highlights aus der Sammlung der Städtischen Galerie Wolfsburg
Christiane Baumgartner, Andrea Büttner, Dunja Evers, Melanie Manchot
Städtische Galerie Wolfsburg
28 January – 13 April 2020


Love. Hate. Debate.
Start a conversation with the ING Collection
ING Art Center, Brussels
23 October 2019 – 15 March 2020


Looking forward
Christiane Baumgartner, Sven Braun, FAMED, Julius Hofmann, Caspar Hüter, Sebastian Kuhn, Edgar Leciejewski, Frank Maibier, Olaf Nicolai, Julius Popp, Ricarda Roggan und Christiane Wittig
Wirkbau, Chemnitz
26 September – 27 October 2019


Gratwanderung
Expressionistische Holz- und Linolschnitte aus dem Museum August Macke Haus im Dialog mit
Benjamin Badock, Christiane Baumgartner, Thomas Fornfeist, Gabriela Jolowicz, Gert & Uwe Tobias, Barthélémy Toguo, Christoph Ruckhäberle, Georg Winter
Kunsthaus, Museen Stade
3 October 2019 – 26 January 2020


not everything means something, honey
Tina Bara / Alba D'Urbano, Anna Baranowski, Christiane Baumgartner, Maja Behrmann, Birgit Brenner, Stef Heidhues, Laurette Le Gall, Kristina Schuldt, Jana Schulz, Hanna Stiegeler, Ulrike Theusner
Galerie Eigen + Art, Leipzig
3 – 31 August 2019

photo: © Uwe Walter


Celebrating Reunion at the Johnson
Johnson Museum of Art, Cornell University, USA
25 May – 28 July 2019


XXL Estampes monumentales contemporaines
Musée des Beaux-Arts de Caen
25 May – 15 September 2019
with Pierre Alechinsky, Georg Baselitz, Christiane Baumgartner, Pierre Buraglio, Daniel Buren, Gunter Damisch, Jim Dine, Franz Gertsch, David Hockney, Frédérique Loutz, Julie Mehretu, Richard Serra, Jose Maria Sicilia, Frank Stella, Antoni Tàpies, Djamel Tatah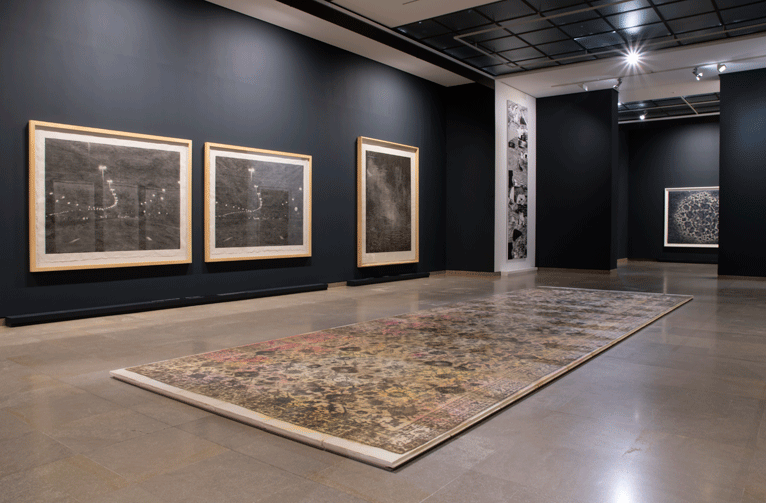 photo: © Musée des Beaux-Arts de Caen


Artist Talk: In conversation with Christian Rümelin
August Macke Haus, Bonn
Thursday 16 May, 7:30 pm


Gratwanderung
Expressionistische Holz- und Linolschnitte aus der Sammlung Museum August Macke Haus im Dialog mit
Benjamin Badock, Christiane Baumgartner, Gabriela Jolowicz, Tal R, Gert & Uwe Tobias, Barthélémy Toguo, Christoph Ruckhäberle, Georg Winter
August Macke Haus, Bonn
12 April – 15 September 2019


Artist Talk: Christiane Baumgartner in conversation with Karin Orchard
Sprengel Museum, Hannover
Wednesday 3 April, 4:45 pm


Bientôt dejà hier. Metamorphoses and the flow of time
Centre de la Gravure et de l'Image imprimée, La Louvière
30 March – 8 September 2019


Memory of the sublime. Landscapes in contemporary art
Museum Villa dei Cedri, Bellinzona
23 March – 4 August 2019


photo: © Roberto Pellegrini


The Boston Globe: 'Best art museum shows of 2018'


Viermal Neues auf Papier II
Christiane Baumgartner, Anke Röhrscheid, Miron Schmückle, Emma Stibbon
Sprengel Museum, Hannover
6 March – 30 June 2019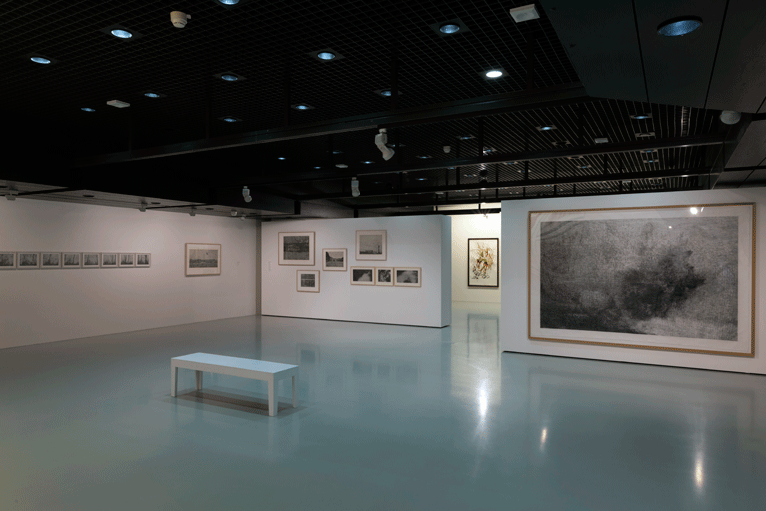 photo: © Herling/Herling/Werner, Sprengel Museum Hannover


Biennial: Small Between the Stars, Large Against the Sky
Manif d'Art - The Quebec City Biennial
with Manasie Akpaliapik, Polly Apfelbaum, Shuvinai Ashoona, Christiane Baumgartner, Patrick Bernatchez, Hannah Claus, Daniel Corbeil, Dinh Q. Lê, Michael Flomen, Caroline Gagné, Jim Holyoak, Krištof Kintera, Amélie Laurence Fortin, Britta Marakatt-Labba, Meryl McMaster, Fanny Mesnard, Haroon Mirza, Nadia Myre, Marianne Nicolson, Rika Noguchi, Cornelia Parker, Anne-Marie Proulx, Reno Salvail, Matt Shane, George Shaw, Beat Streuli, Shimabuku
Central Exhibition: Musée national des beaux-arts du Québec
Solo Project Christiane Baumgartner: Engramme Gallery
16 February – 21 April 2019


The Wave and Phoenix / Musée national des beaux-arts du Québec


Alle zu Hause, Neuerwerbungen von Franz Marc bis Daniel Richter
Städtisches Kunstmuseum Spendhaus Reutlingen
26 January – 24 March 2019


Christiane Baumgartner
Burton Art Gallery and Museum, Bideford, Devon
12 January – 25 February 2019


Then & Now: Five Centuries of Woodcuts
Vanderbilt University Fine Arts Gallery, Nashville
10 January – 1 March 2019


Review: The Boston Globe:
'At the Davis, a US museum show debut for Christiane Baumgartner'


Artist Talk: Christiane Baumgartner in conversation with Andreas Schalhorn
Galerie Klaus Gerrit Friese, Berlin
Tuesday 27 November, 7:00 pm


On the way through the collections of Centre for Engravings and Prints of La Louvière
Centre Wallonie-Bruxelles, Paris
21 November 2018 – 17 February 2019


Koberling, Baumgartner & Gertsch
Galerie Klaus Gerrit Friese, Berlin
10 November 2018 – 19 January 2019


Publication: Catalogue 'Another Country'
published by The Davis Museum & Hirmer, 2018, engl
with texts by Lisa Fischman, Claire C. Whitner and Richard S. Field



Artist Talk: Christiane Baumgartner in conversation with Jennifer Farrell
Jordan Schnitzer Family Foundation lecture at IFPDA Fair, New York
Saturday 27 October, 11:00 am



photo: © Nadine Orenstein


Exclusivement contemporain. La Société suisse de gravure fête ses 100 ans
Cabinet d'arts graphiques, Musées d'art et d'histoire, Genève
19 October 2018 – 3 February 2019


Christiane Baumgartner: Another Country
Davis Museum at Wellesley College, Wellesley, MA
21 September – 16 December 2018
Accompanied by an illustrated catalogue by HIRMER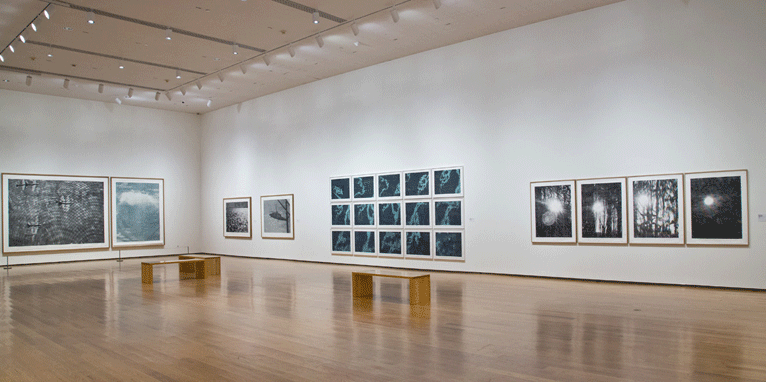 Installation view Davis Museum, photo: © Davis Museum


Blickwechsel 2018 - Bild des Monats:
Flüchtiger Augenblick: Christiane Baumgartner, 1 Sekunde, 27. September, 18 Uhr
Städtisches Kunstmuseum Spendhaus, Reutlingen


The Long Now – Reflections on time and transience
me Collectors Room Berlin, Stiftung Olbricht, Berlin
8 July – 15 October 2018


General Rehearsal
Museum of Modern Art, Moscow
Groupshow in collaboration with V-A-C Foundation and Kadist, Paris
26 April – 16 September 2018


Landscapes after Ruskin: Redefining the Sublime
Grey Art Gallery, New York University
17 April – 7 July 2018
Accompanied by an illustrated catalogue by HIRMER


Christiane Baumgartner: Liquid Light
Alan Cristea Gallery, London
21 March – 21 April 2018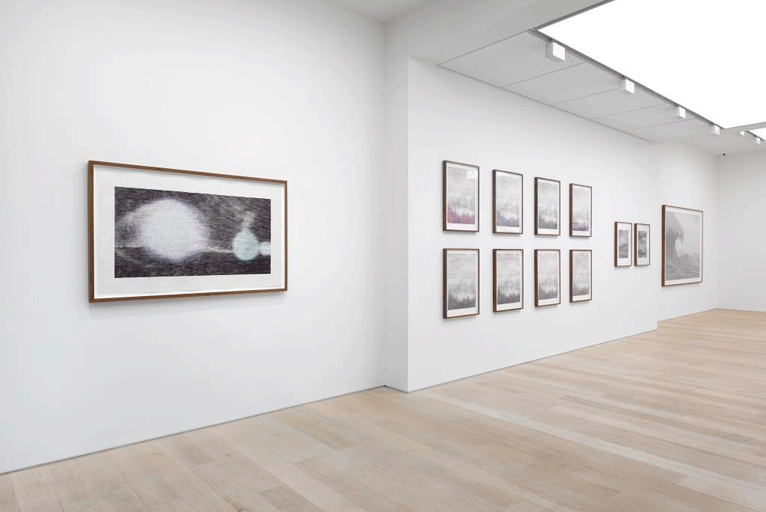 Installation view Alan Cristea Gallery, photo: © Jack Hems


Powerful Tides – 400 Years of Chatham and the Sea
The Historic Dockyard Chatham
23 March – 17 June 2018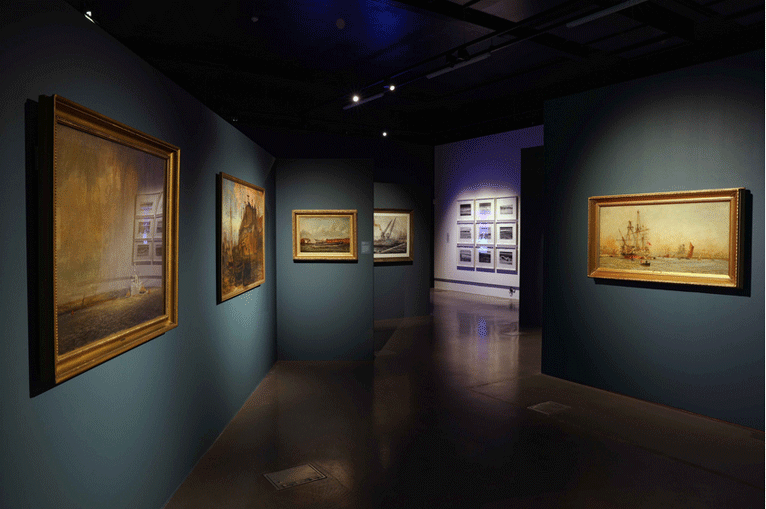 Installation view © The Historic Dockyard Chatham


The Long Now – Reflexionen von Zeit und Vergänglichkeit
Museum Goch
18 March – 10 June 2018


Journeys with 'The Waste Land'
Turner Contemporary, Margate
3 February – 7 May 2018


Print Project Space: David Hockney, Jasper Johns, Roy Lichtenstein and more
Alan Cristea Gallery, London
10 January – 10 February 2018


Seurat to Riley: The Art of Perception
The Holburne Museum, Bath
20 October 2017 – 21 January 2018


Artist Talk: Christiane Baumgartner: Seeing at a Second Glance
Museum of Fine Arts, Boston
Exclusively for members of Print and Drawing Club
Tuesday, 24 October 2017


PRINT THINK CONFERENCE 2017: Graphic Mimicry
Artist Talk: Christiane Baumgartner: Seeing at a Second Glance
Temple University, Tyler School of Art, Philadelphia
21 – 22 October 2017


IN NEUEN RÄUMEN!
Galerie Christian Lethert, Köln
6 October – 22 December 2017


photo: © Galerie Christian Lethert


The German Woodcut: Christiane Baumgartner
MFA Museum of Fine Arts, Boston
30 September 2017 – 31 March 2018


photo: © Patrick Murphy


Look! New Acquisitions / Neuerwerbungen
Albertina, Wien
6 July – 8 October 2017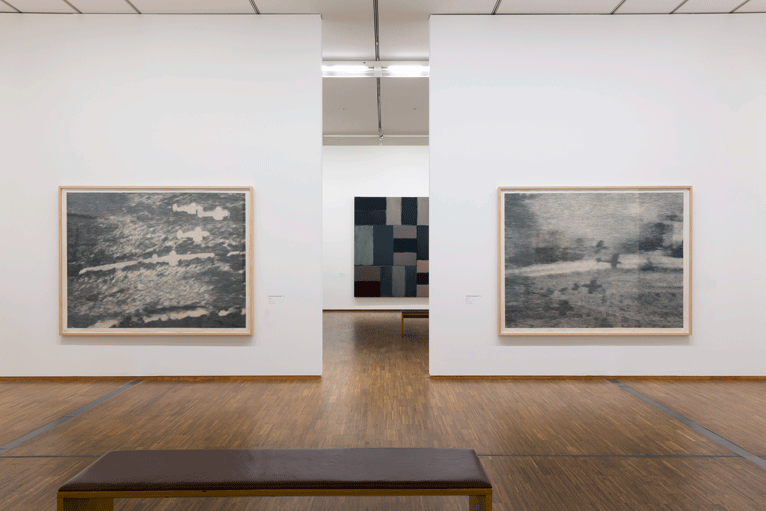 photo: © Mario Kiesenhofer


Seurat to Riley: The Art of Perception
Compton Verney Art Gallery
8 July – 1 October 2017
Compton Verney's summer exhibition will take you on a fascinating and stimulating journey that looks at the ways in which our visual perceptions have been explored by artists. From the Impressionists onwards, artists have been inspired by historical and contemporary colour theories -most markedly seen in the pointillist work of Georges Seurat and his associates, where colours other than those actually painted on the canvas are generated in the eye of the beholder. During the 20th century, the scientific and philosophical interest in perception extended into ways of communicating movement via static art forms. Artists such as Helen Saunders, M.C. Escher, Josef Albers and Victor Vasarely variously used tessellation – patterns created by using identical shapes – mathematics, and often colour, to convey the sensation of movement.
The 'Op Art' movement from the 1950's to the 1970's made stars of Bridget Riley, Carlos Cruz Diez, Jesus Rafael Soto and Julio Le Parc, Peter Sedgley, whose work will be on show in Compton Verney, as will that of their successors, Christiane Baumgartner, Liliane Lijn, Rodney Graham, Daniel Buren, Sara Moorhouse, Luthar Götz, Liz West and Jim Lambie.


Ewige Gegenwart. Zeitgenössische Kunst aus der Graphischen Sammlung
ETH, Zürich
24 February – 17 April 2017


New Beginnings
Alan Cristea Gallery, London
12 January – 4 February 2017


Artist Talk: Christiane Baumgartner
IFPDA Fair, New York
Alan Cristea Gallery, Booth 401
Thursday 3rd November at 12.30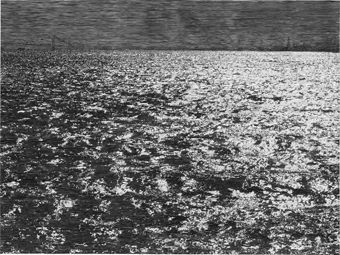 Towards Night
Towner Art Gallery, Eastbourne
24 September 2016 – 22 January 2017


Christiane Baumgartner, LICHT-BILDER
Galerie Christian Lethert, Köln
3 June – 23 July 2016


photo: © Galerie Christian Lethert


Landscapes after Ruskin: Redefining the Sublime
Hall Art Foundation, Reading, Vermont
14 May – 27 November 2016


TELE-GEN, Kunst und Fernsehen
Kunstmuseum Liechtenstein, Vaduz
19 February – 16 May 2016


obliqueS – Autour de Claude Parent
Ecole superieure des Beaux-arts - Site du Mans, Le Mans
4 February – 4 March 2016


groupshow
Galerie Christian Lethert, Köln
22 January – 26 March 2016


Des arbres, passionnément
Ditesheim & Maffei, Fine Art SA
Neuchâtel, CH
17 January – 6 March 2016


TELE-GEN, Kunst und Fernsehen
Kunstmuseum Bonn
1 October 2015 – 17 January 2016


Christiane Baumgartner, White Noise
MAH Musées d'art et d'histoire, Genève
20 March – 28 June 2015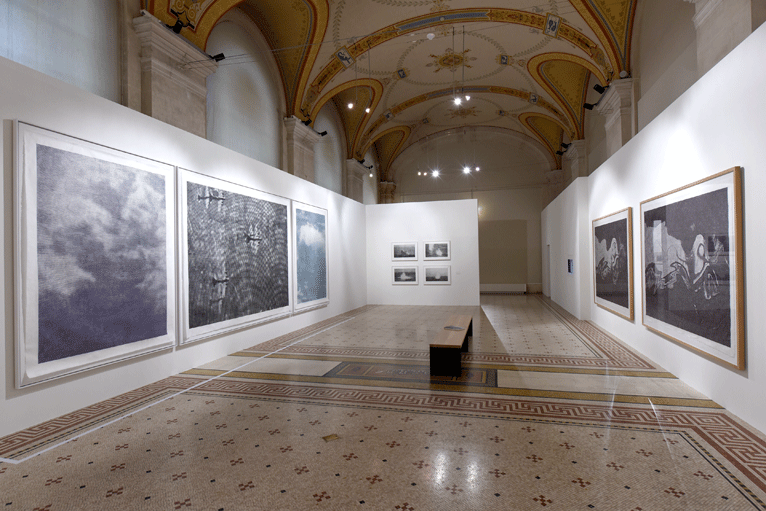 photo: © Flora Bevilacqua


Christiane Baumgartner, Prix de Gravure Mario Avati – Académie des beaux-arts 2014
Palais de l'Institut de France, Paris
11 March – 12 April 2015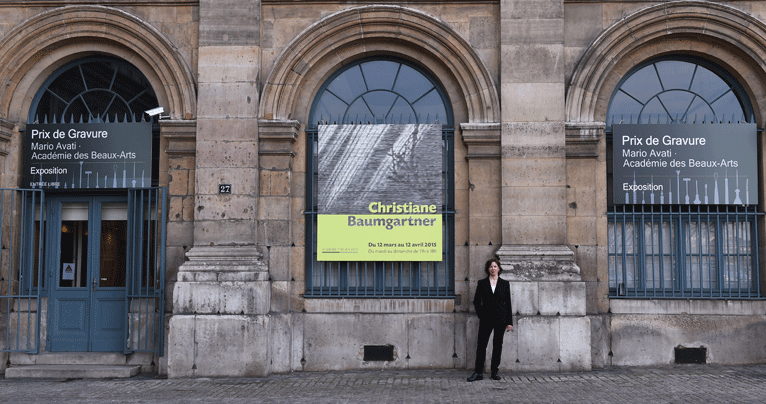 photo: © B. Eymann, Académie des Beaux Arts


Christiane Baumgartner, Totentanz
Alan Cristea Gallery, London
21 November 2014 – 24 January 2015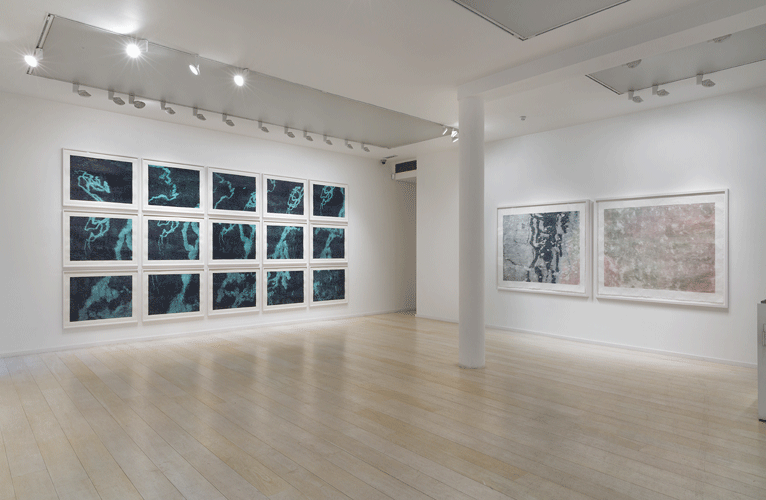 photo: © Peter White


Christiane Baumgartner, White Noise
Museum Kunstpalast, Düsseldorf
19 September 2014 – 8 February 2015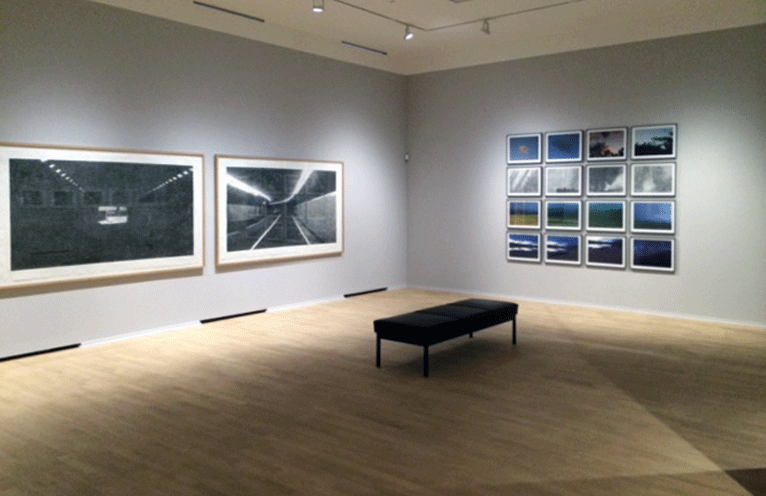 photo: © Christiane Baumgartner


Christiane Baumgartner, White Noise
Centre de la Gravure et de l'Image imprimée, La Louvière, Belgique
8 February – 18 May 2014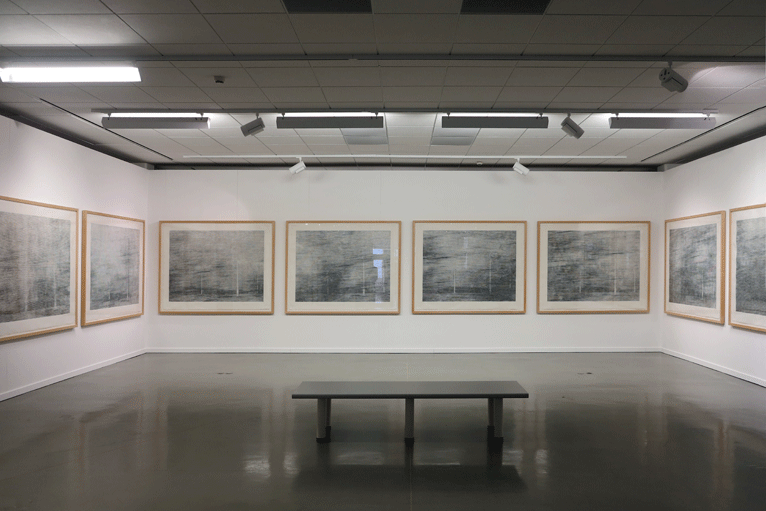 photo: © Christiane Baumgartner